7 Oct 2017 - 8 Oct 2017 - 10:00 - 13:00 and 14:30 - 18:00
Loreto Abbey School – Auditorium, Loreto Abbey, Loreto Avenue off Harbour Road, Dalkey, Co. Dublin.
Cost: 300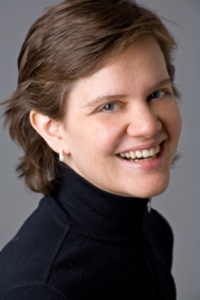 Bookings: [email protected]
US Anatomy guru Amy Matthews (co-author of Yoga Anatomy) brings her own inspiring, warm, funny, accessible, encyclopedic knowledge back to Dublin again in 2017. This visit is a real treat and one of only two opportunities to experience Amy's teachings in Europe. See www.embodiedasana.com for more about Amy.
The pelvic girdle is the bottom of our torso and the top of our legs, and is the place where the central energy of the spine finds its way into the locomotion of the legs.
In this workshop we will explore:
⋅ the bones and joints of the pelvic girdle (including the sacrum and tail, the SI joint, pelvic halves and pubic joints)
⋅ the organs of the pelvis
⋅ the two muscular layers of the pelvic floor
⋅ the embryological spiral of the pelvic halves
⋅ the dynamic and changeable relationship between the coccyx and the sitzbones
Bring your questions and curiosity – no previous experience with yoga or anatomy needed!