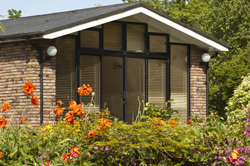 Sadly, Hanna Gillespie passed away, as has her life's work at Clonlea Yoga Studios. She is much missed and much loved.
Classes are on a pause right now. When they resume, please note they run in blocks, with the possibility of drop-in for a trial class if space available and by prior arrangement only.
To book email: [email protected]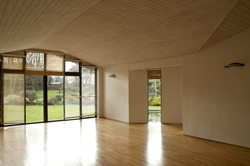 Class Description
These classes cultivate breathing, strength, cohesion, flexibility and deep relaxation. They include classic hatha Yoga asana, vinyasa, breath practices, moving meditation, therapeutic practices, somatic processes and guided relaxation. They are not suitable for complete beginners.* The class programme is centered around bringing the student forward confidently and safely in their practice while building a deeper understanding of what Yoga can do for you as a life practice.
* Beginners here refers to beginners with me rather than beginners in Yoga
What to Bring
Bring a mat and a relaxed attitude. Wear loose comfy clothing. Try not to eat for an hour and a half before the class.