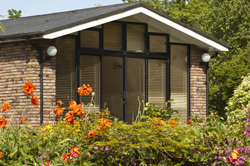 All classes are running in blocks, with the possibility of drop-in for a trial class if space available and by prior arrangement only.
To book email: [email protected]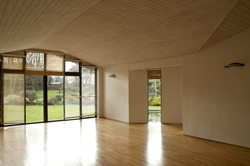 Tuesday evenings at Clonlea Yoga Studios in Blackrock
7.00pm – 8.15pm – Beginners/Intermediate*
8.15pm – 9.30pm – Intermediate/Experienced
*The term 'beginners' refers to beginners with Lisa rather than beginners in Yoga
Winter / Spring 2020

January 14th – March 31st
11 weeks with mid-term break on February 18th
€165
Spring / Summer 2020
April 21st – May 26th
6 weeks
€90
Class Description
These classes cultivate breathing, strength, cohesion, flexibility and deep relaxation. They include classic hatha Yoga asana, vinyasa, breath practices, moving meditation, therapeutic practices, somatic processes and guided relaxation. They are not suitable for complete beginners.* The class programme is centered around bringing the student forward confidently and safely in their practice while building a deeper understanding of what Yoga can do for you as a life practice.
* Beginners here refers to beginners with Lisa Petersen rather than beginners in Yoga
Other Classes
Private classes in Yoga, Yoga for Pregnancy, Back-Care, Somatics, Stress Management, and Corporate Yoga have been temporarily suspended due to a busy international teaching schedule.
What to Bring
Bring a mat and a relaxed attitude. Wear loose comfy clothing. Try not to eat for an hour and a half before the class.
Directions to Clonlea Yoga Studios
Coming from Blackrock onto Mount Merrion Avenue, take the second left onto Sydney Avenue. Clonlea Yoga Studio is on a small laneway leading off Sydney Avenue. Look for the signposting for Clonlea Yoga at the first right turn-off. Drive 50 metres up the drive and the entrance to the studio is on the right-hand side.
Parking at Clonlea
There are parking spaces for 10-12 cars at Clonlea. This means the later class may need to find on-street parking and walk up the lane to the studio.
Bus: Buses from City Centre to Blackrock (Nos. 7, 8, 45)
Train: Dart from City Centre to Blackrock, 10 minutes walk from Station