---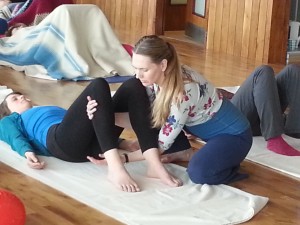 Our next Advanced Yoga Teacher Training will begin in January 2019. Please register your interest by email to info@living-yoga.ie. This is a Yoga Teacher Training like no other. We offer 12 modules spread over 18 months. You choose how many modules you wish to attend whether it is one, all twelve, or any number in between.  The beauty of this training is that you can personalise it to suit your needs, interests, budget and schedule, and with payments due 2 months before each module, you can spread out your budget in an easy, affordable way and finish the training in subsequent deliveries.  We're happy to work out a study plan with you and offer help with logistics, travel and accommodation.
If you are ready to take your Yoga to the next level, this course is for you. We are dedicated to training highly skilled, authentic practitioners who embody the integrity and authenticity of their Yoga on and off the mat. We have students travelling from from Italy, Denmark, Germany, Poland, the Czech Republic and the UK as well as the locals, so word is spreading about the world class training we offer here in Dublin.

Please download here for the last course curriculum, prices and schedule if you are interested. The next iteration will be very similar.
Here's our template timetable:
| | | | |
| --- | --- | --- | --- |
| Module 1 | Breathing System | | Friday-Monday inclusive |
| Module 2 | Fluid System | | Friday – Monday inclusive |
| Module 3 | Organ System | | Friday-Monday inclusive |
| Module 4 | Skeletal System 1 | | Friday-Monday inclusive |
| Module 5 | Skeletal System 2 | | Friday-Monday inclusive |
| Module 6 | Muscular System 1 | | Friday-Monday inclusive |
| Module 7 | Muscular System 2 | | Friday-Monday inclusive |
| Module 8 | Vocal System | | Friday-Monday inclusive |
| Module 9 | Fluids 2 | | Friday-Monday inclusive |
| Module 10 | Nervous System | | Friday-Monday inclusive |
| Module 11 | Integration 1 | | Friday-Monday inclusive |
| Module 12 | Competency and Integration | | Friday-Wednesday inclusive |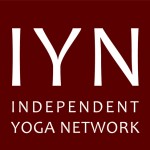 ADVANCED TEACHER TRAINING – TAKE IT TO THE NEXT LEVEL
What We Offer
This course is unique. We offer twelve modules, consisting of fifty days of training, spread over fifteen months. The twelve modules are open to graduates, teachers and dedicated students of yoga. Each module has a unique emphasis and theme and is designed so it can be taken individually. For deeper, more integrated learning, we strongly advise you to consider several or all modules.
Lead by Lisa Petersen, our eight lead teachers and assistants are passionate, dedicated innovators at the top of their field with experience leading teacher training all over the world. Students receive mentoring, ongoing feedback, close supervision, advice and the steady, continuous support that is crucial to real growth. To top that, we have a very high student : teacher ratio which means there's always someone on hand to help. We don't pack in too many hours per day and explicitly leave breaks for integration. We are dedicated to training highly skilled, authentic practitioners who embody their Yoga on and off the mat.
Our Ethos
We respect and value all traditional schools and teaching while embracing modern masters and the continuing innovation and creativity that has allowed to yoga evolve for over 5,000 years. We believe that a great yoga teacher is a truly unique blend of scientist, artist, mentor, model and spiritual guide. Our training seeks to cultivate these skills and abilities through your unique presence, voice and style so your teaching becomes a deep, self-renewing process.
Yoga is a journey and a particular emphasis of our teaching is svadyaya or self-inquiry. It is our belief that it is the teacher's own personal process as well as passion that facilitates deep internal change, growth and transformation.
We know that optimum learning happens in a warm, open, non-competitive, relaxed, professional environment. We appreciate that everyone has a unique learning style and offer skilled practices to accommodate all learners.
It is our mission to help develop highly skilled yoga professionals and practitioners in Ireland.
Why this course is unique
It is offered in modular format over one and half years so you can customise the content to suit your requirements, interests, schedule and budget, with fees due two months before each module. You can complete the course in subsequent deliveries at your own pace.
Students receive personal mentoring, ongoing feedback, supervision, advice and the steady, continuing support that is crucial to learning and development.
We have a very high student-teacher ratio which ensures a level of personal attention which is unsurpassed on a training of this calibre.
As a former participant said, 'there is always someone close by to ask or notice if you need help.'
We work a six hour day to maximise retention, focus and concentration. Experience has shown that 'packing in' too many hours (often done to stockpile accreditation hours) is counterproductive to real learning.
We explicitly leave integration breaks over the course of the training.
The modules are carefully and specifically designed by highly experienced international teachers to take you to the next level. We are constantly innovating our syllabus and pedagogic model.
Course Content
Our Advanced Training includes the study of :
Asana
Vinyasa
Breath Practices
Meditation
Yoga Philosophy and Ethics
Therapeutic Practices
Restorative Yoga
What Can I Expect?
You can expect to develop the following skills:
Development of your own personal practice.
Understanding the body as a soma and how to work from a somatic perspective.
In-depth study of embodied anatomy and the application to Yoga.
In-depth study of developmental movement patterns and the application to Yoga.
Analysis of alignment, postural and therapeutic issues and the application of embodied solutions.
Enhanced kinaesthetic intelligence and proprioceptive abilities.
Refined awareness of both physical and subtle body alignment.
Heightened touch skills and the study of how and when to offer modifications.
Learning to see with new eyes and offer new solutions.
Embodying and channeling the voice.
The use of language as a key teaching tool and presentation skills.
Embodying compassion and loving-kindness as a self-practice as well as a life practice.
Comprehensive understanding of the history, philosophy and ethics of Yoga.
Study of the art of pedagogy in order to be an effective communicator/ facilitator.
Learning to create a safe teaching environment which cultivates trust and permission.
Multiple teaching practicums: teaching and observing others, giving and receiving feedback.
Deep self-inquiry and self-renewing learning.
Understanding Yoga as a multifaceted life practice.
Faculty
About Our Course Teachers
Our faculty is comprised of inspiring, highly trained, dedicated, passionate individuals who were born to teach. Together, we offer you a wealth of knowledge and decades of experience. We have extensive experience leading Teacher Training Programmes both in Ireland and internationally. We meet regularly to assess your progress, learning styles, learning challenges and individual needs. We sincerely want you to get the very most out of our programme.
Our lead teachers are
Lisa Petersen
Lisa is a qualified Yoga Teacher, Therapist and Somatic Movement Educator based in Ireland.
She is the co-teacher on Donna Farhi's Teacher Training, and leads intensives all over the world as well as regular classes and workshops closer to home. Lisa is known for her clarity, presence, humour and passion. Her classes and workshops are innovative and authentic as she guides her students towards personal transformation on and off the mat. She is passionate about finding the balance between being and doing, movement and stillness, strength and fluidity, discipline and freedom.
Other faculty members include
Christine Howitt
Christine Howitt is a Yoga teacher based in Manchester, UK. She is a founder member of Bodywise Alternative Health Centre. She teaches classes and workshops nationally and internationally, as well as working one to one on a therapeutic basis. Christine is part of the Faculty for Yoga Campus North Teacher Training and as well as the Progressive Teacher Training in Dublin. Christine is known and respected for her instinctive approach to teaching and her quiet power as she takes her students on a deep, embodied journey into themselves. For full details see www.christinehowitt.info.
Amy Matthews
Amy co-authored the best-selling book Yoga Anatomy. She has been teaching movement, since 1994 at her centre The Breathing Project in NYC as well as internationally. Amy leads many different trainings and works privately as a movement therapist and yoga teacher, integrating Laban Movement Analysis, Bartenieff Fundamentals, Yoga, Body-Mind Centering® and Proprioceptive Neuromuscular Facilitation (PNF). Amy's encyclopaedic knowledge and clear, funny, accessible style is a joy to witness. For full details see www.embodiedasana.com.
Dani Gonzalez-Ares
Helena Walsh
Sandra Mc Guffin
James Reeves
For a full list of testimonials please click here
How To Apply
In order it be considered you need to be a graduate yoga teacher (whether you are currently teaching or not), or a dedicated yoga student with a regular practice of over 3 years.
Otherwise, all we ask of you is….
Enthusiasm to learn
Innate curiosity
A sense of humour
An open mind and openhearted love of yoga.
While we hope we've answered your questions, feel free to mail course material queries to info@living-yoga.ie for booking or payment queries.
Course Location
Dublin, Ireland
For an application form, contact info@living-yoga.ie
Course Fees
Course Fees are non-refundable and include all tuition, mentoring, module manuals and extensive course materials. Contact info@living-yoga.ie for further details
Assessment
Participants are informally assessed on an ongoing basis and given a chance to present the material to each other in small groups in most modules. We have a teaching/feedback protocol designed by experts. Our students tell us that we have the least scary and most enjoyable teaching practice sessions they have ever experienced. Integration 2 which is the last module offers all students a chance to present their work, receive peer and teacher feedback in a contined warm, supportive environment. Certificates of completion will be awarded for each weekend on request for those not partaking in the whole course.
Certification
This course is certified by the Independent Yoga Network. It is a full 500 hour stand alone certification. Check them out ! They're an organisation full of yogic integrity founded on the principles of satya and ahimsa, and well worth joining.
Here's what the students say about the opening modules …..

"Leaving after the first module, I felt happy, relaxed and committed to my own well-being and getting to know my own body in more depth and with more awareness. A huge thanks to Lisa, Christine and all the assistants for your love and attention over the weekend. It has been gratefully received.
There is an essence of truth that flows through this work. Keep doing what you do ! It is simply inspiring, authentic and very professional.
The smiling attitude of everyone made the four days a module to remember. Overall kindness and care the words that come to mind.
I have learnt a new way of being in my body remembering the breath and its power not just on the mat but in my life.
I think it is truly excellent that the teachers have dived so deep into their own practice and are offering it to us.
Even after practicing Yoga for 12 years it's like starting again and I love it !
The breath itself could be a beautiful metaphor for this module, opened, ebbed and flowed, expanded, but was always adaptable.
A wonderful and precious experience.
"My body now feels my organs and I see my practice profoundly changing following this module."
"To find my emotional centre, I have come through my bones, my muscles, my fluids and now my soft voluminous organs, and each time it has been about finding release and contentment."
"The manual and teaching materials are very professional and well laid out. I have been given all the back-up information I need to be able to digest in my own time."
"The assistants were very welcoming and could n't do more to provide everyone with what they need to be comfortable and looked after."
"I found this module deeply impactful on all levels".
"I like the time allowed for practical exploration, allowing us sense the subtle energies and feel the difference it makes in one's practice."
"I love Christine's teaching, her authenticity, honesty and able-ness to listen with what seems her entire being-ness."
"Integrating the organ body into my Yoga practice really helps to bring together a sense of wholeness and peace throughout my being. I strongly recommend this module to all Yoga students."
AND THIS IS JUST THE BEGINNING……………………….